Category Archive:
News
What's going on at the Kerbal Space Agency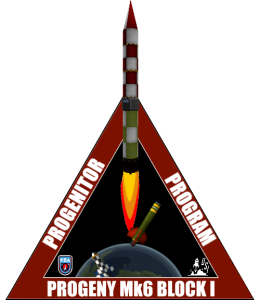 Launching back at the start of this week after being delayed for several days the latest flight of the Progeny Mk6 Block I saw a return to successful mission outcome after carrying material and biological samples through the inner radiation belt. The cause for the delay was thanks to the Monolith, which appeared to be able to generate a strong localized electrical storm. We believe at this time the storms are a response to us sending a rocket outside the planet's magnetosphere. Although it did not directly damage the rocket thanks to the Ascension service towers serving as lightning rods, it still prevented the launch from occurring. Several attempts were made to bring the countdown to L-0 before finally just waiting for the storm to run out of energy. Lead Scientist Cheranne's team has spent the past week working with meteorologists on examining the properties of the storm and coming up with a possible means of preventing it for future launches.
The Flight
Once the rocket was finally able to be launched, an issue occurred right at the moment of lift off when the mission script thought the rocket had landed, cutting off all telemetry data being sent to Launch Control and being logged onto the rocket's hard drive. Controllers were still able to use the Tracking Station and the range vessel to follow the flight via RADAR to gain basic information about the rocket's status and the Range Safety Officer was able to maintain visual in the early ascent thanks to clear skies so the self-destruct was not activated. Because controllers did not want to risk crashing the computer during ascent, it was not until tracking reported MECO that they began to work on an instruction patch that would re-enable the data logging.