Category Archive:
News
What's going on at the Kerbal Space Agency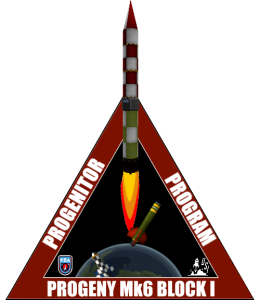 Announced back in August, the Progeny Mk6 Block I was chosen to carry student-built experiments up into space two at a time. This will be the first time we are collaborating so directly with the various higher educational institutions around Kerbin and participation levels indicate the next generation of kerbs is eager to make their mark in space exploration! This mission was delayed from its original Nov 14th launch date due to the deadly attack on KSC last month, but all went well in the lead-up to launch with the rocket rolling out to the North Field launch site the day prior and tanked for a wet dress rehearsal. It was then left fueled for a condensed countdown on launch day. Structural panels are now attached underneath the launch base to prevent it from sinking off-kilter into the softer ground.
The Flight
The command to ignite the lower 0.625m solid rocket motor and begin the ascent was triggered by the AFCS and sent the rocket flying upwards at precisely 12:15:00.08 local time after an issue-less preflight. The rocket flew a standard ascent, dropping the first stage at L+35s and coasting to second stage ignition after the nose dropped 1.5° by L+40s. The second stage was detached cleanly to allow the 3rd stage to complete the burn up into space, reaching it just over 3 seconds after main engine cut-off.