Category Archive:
News
What's going on at the Kerbal Space Agency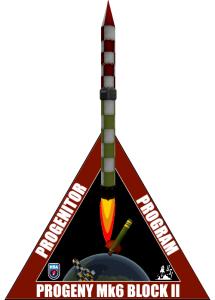 Since it was first announced back in October of 2017 (then designated the Mk5) the Block II has never been called upon for a mission due to the Block I out-performing all expectations and delivering payloads to the region of space above 250km that the Block II was originally designed for. After months of using Block I rockets to explore the hazardous radiation region above the planet, the need for higher flights has finally allowed the Block II the chance to prove its worth. The first mission was launched last week and once again the Progenitor team was blown away by the results.
The Flight
With no issues leading up to launch, the rocket lit off all 5 of its first stage solid rocket engines and left the launch base in a pillar of fire at 12:03:00.04 local time. This produced an initial combined force of 6.2Gs which, coupled with the added weight near the nose of extra batteries for the longer flight, prevented the greater length of the rocket compared to the Block I from creating too much drag at the nose and flip over to the west. In fact, the rocket immediately began to pitch downwards upon leaving the launch base, dropping from 85° launch position to 80° in the first 5 seconds. By this point the radial boosters had done their job aiding the center core booster in overcoming the additional 129kg of fuel and parts (not to mention the weight of the boosters themselves) added to the rocket design in the Block II. They separated, however two of the boosters caught the fins of the lower stage as the rocket began to spin up. Thankfully this did not have a hugely adverse effect on the ascent.