Category Archive:
News
What's going on at the Kerbal Space Agency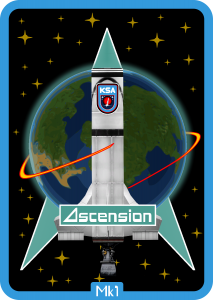 Specialist Bob has had quite the long journey to get up into space. He was supposed to be the first to take the trip however the Monolith had other plans for our initial orbital attempt, which can be read about in more detail here. Nearly one year later his rotation finally came back around after first Bill then Val then Jeb all took turns flying up above the atmosphere. Always the one on the crew list with the most nerves, having 3 other kerbals return safely from space helped to put him at ease, although at the same time he couldn't help but wonder if that meant he would be the one to not come back alive. Despite his anxiety, Bob got straight on board the rocket on launch day and retained his composure throughout the mission, despite the problems that were had.
The Flight
With no issues in the countdown, the ignition sequence began at T-6s to fire up the main engine and check chamber pressures as it throttled to launch thrust of 1.2 TWR. Clamp release was approved as the AFCS confirmed launch thrust and the rocket began its ascent, holding throttle steady until it had climbed over the towers. The rocket began to roll from 45° to launch heading of 54° but at L+6s the guidance computer decided that it was also supposed to be holding a 45° pitch angle and kicked the rocket hard over while still less than 500 meters over the ground. Needless to say this caused quite the commotion in launch control!