Category Archive:
News
What's going on at the Kerbal Space Agency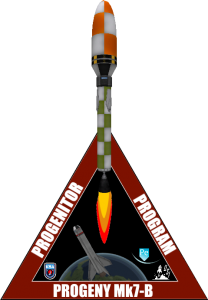 Hot on the heels of the first launch, the second mission was set to rectify several issues that ended up leading to a mission failure. Although the modifications needed for the rocket were made in time for an on-schedule launch the weather had other plans and forced a one day delay. Once the skies cleared up however all proceedings up to the terminal count were carried out with no additional issues.
The Flight
With the service boom swung away and the rocket on internal power and radio-frequency comms, final preparations for launch were carried out mainly by the AFCS, now in control of the rocket. 5s before booster ignition the support arms holding the rocket steady against any sudden wind gusts were retracted to clear the way for ascent and at T-0 the 0.625m dual-segment SRB lit off to push the rocket off the engine support at 13:30:00.04 local time to begin its ascent.
With an initial TWR of 3 the rocket quickly gained enough speed in the first seconds for the guidance fins to have the authority to begin pitching the rocket downrange, heading the direction it was already facing – direct east. However instead the rocket went into a slight roll and actually ended up briefly pointing back west before correcting with another roll back towards 90° however upon reaching that heading spun around again and continued to have trouble pointing itself in the proper direction to the consternation of controllers.