Category Archive:
News
What's going on at the Kerbal Space Agency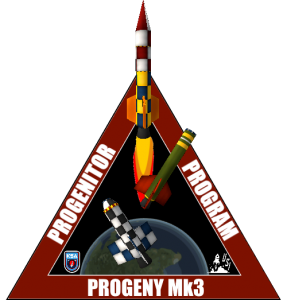 The next phase in the Progenitor Program is at last fully underway as assembly and integration begins for the first Progeny Mk3 launch campaign, which will see three flights. The campaign will run similar to the Mk2.1 to see how we can determine the best possible time to stage for maximum performance by the third launch. After the first campaign there will likely be a second that will focus more closely on how much spin the rocket requires when traveling into the upper atmosphere, where the air is much thinner. Spin motion helps stabilize the rocket but it also requires energy that reduces its overall apokee.
Earlier this month a successful static fire test of the new SRM-XL was carried out here at KSC, since the booster was too big for Umbra Space Industries to test in their own facility. USI is currently building our three new boosters and they will arrive in 2 weeks. In the meantime assembly will focus on the upper stages and payloads. Since we swap our payload instruments around between the various programs, they will be the last to be integrated, and only one payload will be built at a time.
The Mk3 will be fired from a new launch base off the launch pad east over the Kerblantic with an initial pitch of 3° to maximize apokee while ensuring the rocket travels well down range of KSC in the event of any issues after launch. We have an arrangement worked out at the end of last year with the Maritime Service to use their vessels to recover the payloads from the ocean. This will be our first attempts at water recovery after a rocket launch, but we have already had success with splashdown recoveries from the KerBalloon Program.