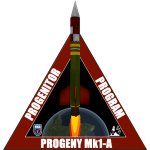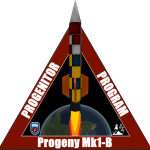 The Kerbal Space Agency is proud to kick off its first day of official operations with the announcement of the Progenitor program, which will launch a series of small rockets to test various aspects of this new field of engineering and science. The first two craft to be launched will be the Progeny Mk1-A and B designs, which will each comprise a series of up to 5 flights. An onboard telemetry data unit will gather measurements of the rockets performance during flight and each successive launch will be adjusted accordingly to tweak performance. Currently there are plans for as many as 2 or 3 launches per day.

UPDATE: Final approval has come through and we are proud to show the final blueprints for the Progeny Mk1 craft!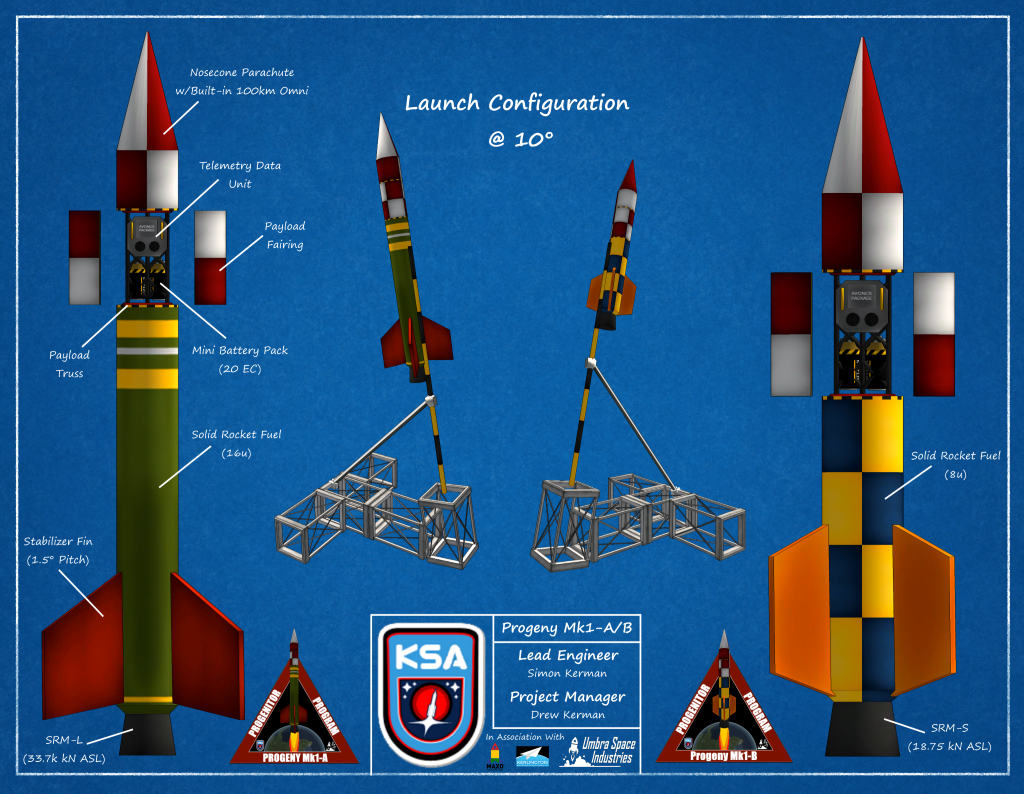 The parts have already been ordered from USI and delivered weeks ago pending final design, now the assembly process can begin tomorrow as the VAB gets its first construction job. Simon and his work crews are looking forward to the assembly and we will be sure to keep you all updated on its progress. At this time the first set of launches for the Mk1-A are expected to take place no earlier than next Monday.