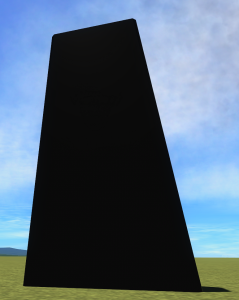 It has now been two weeks since the Monolith became active again, and since our original report a great deal has transpired. If you've not been able to keep up with the twitter feed, here is a recap:
The same day we released the first report, just as everyone in both Kravass and Umbarg were getting settled back in and enjoying having full power once more, everything went dark again. Well – almost. A small portion of both cavern systems stayed lit, which told the utility crews almost exactly where to look in order to find the additional crystal growths. Once again everyone had to wait for a full power shutdown, conduit replacement, and restart. The power returned and remained stable for two more days before new crystal veins had attached themselves elsewhere to suck up energy again. Because the power authorities charge flat rates, installing monitoring equipment was never a high priority and discovering a vein hooking into the system before it begins to pull massive amounts of power just isn't possible. Tired of dealing with the constant shut downs, a new plan was formulated.
Excavations had already been performed underground, drifting along one of the main crystal veins growing from the base of the Monolith. This was along the one leading towards Sheltered Rock and Ockr to determine why it didn't reach the caverns there (turns out it might, but a fault line broke the connection before it branched). However the two leading off towards Umbarg and Kravass have now been exposed from the surface near the caverns after days of digging to allow explosives to be lowered down and detonated. The energy-absorbing nature of the crystals took in the majority of the blast, leaving them with only minor damage and forcing work crews to manually dismantle the rest.