Category Archive:
Plot Summary
Summaries of multiple mission dispatches/flight logs or of important points in KSA history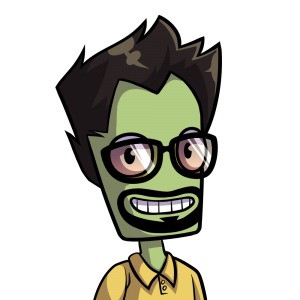 Today we cap off our second year of operations! Sadly we're not quite in as exciting a position as we were at this time last year. I said back then it was too early for any reflection but enough time has passed now that the goals we were aiming for from the beginning are finally starting to look a bit too optimistic. Such is the reality of any difficult endeavor however – you can only plan for the best and work with what you get. We certainly did aim to reach orbit by this point but delays to operations, such as the legal injunction earlier this year and the currently ongoing Monolith activity, did not give us the time we needed to accomplish such a difficult task.
Despite the hardships progress is being made, even if it is not as fast as we would have liked. The biggest scientific achievement this year would undoubtedly be the discovery of the radiation belt that exists above the planet. This was made possible mainly through direct observations taken by our Progeny Mk6 rocket on over half a dozen sub-orbital flights.
Although we have proven how beneficial going into space can be for the scientific community, staying in space to really begin to get kerbs excited for the future of our civilization is still very much a work in progress. While we remain focused on 2019 as the year the first astronaut will head for the heavens, we've all come to realize just how much work yet lies ahead of us. One major step will soon be taken though, as next week we will announce the final design of our first space capsule!
The immediate future is looking pretty shaky thanks to the activities of the Monolith but we don't expect it to hold us back in the long term. This next year aims to hold as many exciting events and opportunities as the two years prior and lead to many more in the years to come. I continue to be inspired by all the hard work and dedication the Kerbal Space Agency employees have shown, as well as faith. Faith not in some unseen and unknown entity but in the steady progress of success over failure and the ultimate purpose of journeying among the stars for the betterment of all kerbalkind.
– Drew Kerman
Founder & Operations Director
Out of Character Behind the Scenes stuff
Written on 9/7/18
It is the eve of my departure on an epic 4-week cross country road trip and I'm happy to say that I've managed to progress the KSA up to the point of my return in Oct, although just barely. How this will affect operations once I get back remains to be seen but it will definitely be a slow return as I put more effort into the Ops Tracker and pushing out my lead time than into active flight/rocket operations. It will all continue to move forward though and that's the important thing.
The upgrade to 1.4.5 is complete and wasn't nearly as bad as I feared it would be although it did take 3 whole days of installing and testing to ensure all my essential mods were compatible – at least with the current level of gameplay I was at. I can load all my current vessels and that's what counts. I had also put time into installing and tweaking KS3P so that I could remove dependency on DX9 with the SweetFX post-effects I've been using since 0.25. Turns out though that KS3P doesn't work with DX11+ and therefore I still can't make use of Textures Unlimited. Dammit. Oh well, maybe the KS3P dev will return at some point or someone else will be able to upgrade it.
That new 'roid NXP actually really did sneak up on me. I don't know, I have a pretty rote process for managing my asteroids but lately I've been discovering that I've been screwing up a lot of the process involved somehow – it is extremely frustrating but probably a sign of how hard I'm pushing myself sometimes since I get to the point where I end up making mistakes. So yea, it ended up in orbit around Kerbin without me even witnessing it behind the scenes (as in, watching it happen as an 'undiscovered' asteroid not yet in the ATN catalog).
Right then, I need to finish getting ready to leave early tomorrow. Hope you all enjoy what little is in store for the coming month and hopefully things will begin to pick back up again soon((ish)(TM))