Tag Archive:
Progeny Mk7-C
Over the entire last week, as is per usual for the start of the operational year, numerous meetings were conducted among the various programs here at KSC where all team members were allowed to pitch ideas and voice opinions about the coming year so admin staff could work on decisions for 2020 operational goals. Thankfully all arguments remained professional – no chairs were thrown or whiteboards defaced. Here is all that we hope to accomplish this year.
Ascension Program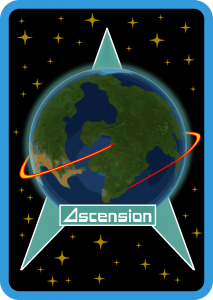 Still the most exciting aspect of our operations, Ascension will seek to travel higher and further than ever before starting right this month with the latest Mk1 mission to test out new guidance fins (larger versions of those that flew first on the Progeny Mk7-A) as well as attempt another RTG impact test. More details on the mission will be posted later this week when we announce a launch date. The Mk1 will also fly at least two more times this year to send Captain Jeb and Specialist Bob into space on sub-orbital missions to continue to observe the effects of zero-G on kerbals, as well as tolerance to re-entry forces.
The first flight of the Mk2, as early as February, will be entirely dependent on the performance of this month's Mk1 mission. If successful, the new fins should give the Mk2 the control authority required to pitch over fast enough to achieve orbit. From the first mission we will aim to deploy a satellite, Kerbin I, which was announced last year. It will allow us to conduct various tests before being de-orbited due to limited battery power. The Mk2 will continue to fly throughout the year to place more payloads into space and help certify the RTG for flight so that we can send up a trio of long-lasting communications satellites by the end of the year. If the Mk2 shows itself to be a reliable vehicle, sending a kerbal into orbit before the year is out is a serious possibility but not one we will rush towards.
In the latter half of this year we hope to also debut the Mk3, the full design spec of which you can review here. This was officially approved last week although the production dates have been pushed back. The Mk3 should be the rocket that lets us send payloads into orbit around Mun and Minmus, perhaps this year.
Finally, work is also being done on the Mk1-B capsule that will debut later this year, retaining single-occupancy but upgrading various systems & design.