Category Archive:
News
What's going on at the Kerbal Space Agency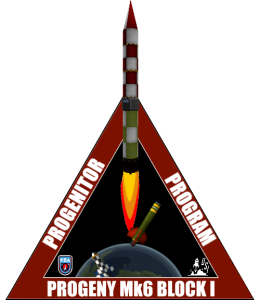 Announced back in August, the Progeny Mk6 Block I was chosen to carry student-built experiments up into space two at a time. This will be the first time we are collaborating so directly with the various higher educational institutions around Kerbin and participation levels indicate the next generation of kerbs are eager to make their mark in space exploration! This mission was delayed from its original Nov 5th launch date due to the deadly attack on KSC last month, then further delayed due to hazardous weather in the recovery zone. Set up in the North Field due to damages done to the launch pad, the launch site allowed for condensed launch procedures thanks to being far enough away the rocket could remain fueled after the wet dress rehearsal on the day prior to lift off.
The Flight
The rocket left the launch base at precisely 12:05:00.08 local time under command of the AFCS after a smooth preflight with no holds. Ascent was nominal and followed the standard profile through the first stage burn, second stage coast and second stage burn. Upon completion of the second stage burn (MECO-2) at L+52s the booster was discarded a second later and the third stage engine ignited a second after that. During that time a pitch change was registered that saw the rocket's nose drop from 61° to 58° in less than half a second – a relatively large movement.